MARKET LEADERS IN
FLAVORS FOR COFFEE
& SPECIALTY BEVERAGES
Recent Integration Updates
Lucta, a mid-size flavor, fragrance & feed additive company based in Barcelona, acquired Flavor & Fragrance Specialties in 2015 to expand its global footprint to the United States. In order to leverage global strengths, we're now presenting ourselves as Lucta to the U.S. market.
Flavor & Fragrance Specialties is now a Lucta brand focusing on flavors for coffee & specialty beverages. Our dedicated teams in the U.S. will continue to provide unparalleled marketplace insights and tailored flavor and fragrance solutions to our valued partners.
Navigating the Flavor Landscape is Tough
As pioneers in the dynamic flavored coffee market, we've spent the last 40 years partnering with brands
to ensure their coffee products satisfy ever-changing consumer expectations. Here's what we've learned:
is highly connected, engaged
with experimentation, and
craves healthy solutions that
don't sacrifice convenience.
is fast-moving and saturated
with LTO launches that
compete for the attention of
non-brand-loyal consumers.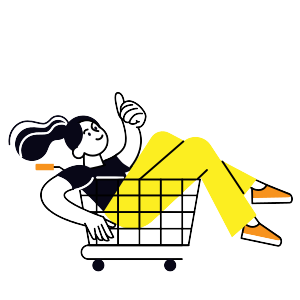 is combining our knowledge of
the flavor & fragrance landscapes
with our partners strengths to
co-create targeted solutions.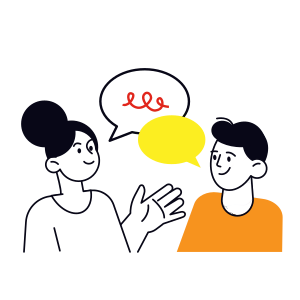 Your Story Fuels Our Beverage Flavor Solutions
No one knows your business better than you, and we're great listeners. In an era of information overload, our strategic edge is focusing on your business to provide tailored, actionable flavor solutions.


We become an extention of your team by contributing our unique knowledge of flavor, consumer trends, and technical analysis to ensure your business succeeds in highly competetive beverage markets.
Don't take our word for it - hear what our customers have to say:
Testimonials
Plant Manager
U.S. Coffee Roaster
Director of Procurement
U.S. Beverage Manufacturer
R&D Supervisor
U.S. Coffee Manufacturer
VP Global R&D
Global Coffee & Tea Company
"We switched to Lucta-FFS because the market research that was presented in our first meeting aligned perfectly with what we were looking for. Since then, Lucta-FFS has continued to provide quality flavors and market insight and trends. I appreciate a flavor company that is not just following other companies, but is ahead of the curve and breaking new ground.
"Lucta-FFS has been an amazing partner throughout the years. Aside from great service and competitive pricing, Jeff and his team have always gone above and beyond to help us be successful in a very competitive market. I cannot say enough about how much I have appreciated their support throughout the years.
"Whenever we have come to Lucta-FFS with a request or a concern, the team has gone above and beyond to work with us. They have always been knowledgeable and trustworthy - we know that the products they deliver will always be their best effort. Through their trainings and presentations, it is obvious that they care deeply about their customers and have a thorough understanding of the business.
"Lucta-FFS has the best service and great products. They are very customer oriented, flexible and fast. We value their reliability and strategic partnership.
Pioneers in Flavors for Coffee
From Old School Vanilla & Pumpkin Spice, to the Novel Flavor Fronteirs of Today
We are the #1 Market Share Leader in Flavors for Brewed Coffee in the United States

For 40 years, Lucta-FFS has remained a key influencer and developer of flavor systems serving Specialty Roasters, Retail Grocery, Foodservice, Convenience Store and Quick Service Restaurants in the U.S, Canada and over 50 countries worldwide.
The Lucta-FFS Difference: Our People, Our Culture

We have an expertly crafted team of long-term technical, marketing & sales associates dedicated to the coffee industry offering unparalleled insights and solutions.
AS PART OF OUR CULTURE WE:
Encourage outside the box thinking.
Cultivate teamwork and inspire each other daily.
Maintain market leadership by surpassing client expectations.
We Are Expert Curators of Customized Seasonal & Limited Time Offering Beverage Flavor Programs.

We'll help keep your customers engaged with flavors of the season. Our flavor programs include a mix of traditional comfort flavors and trendy, emerging flavors to create year-round variety and brand excitement
Your Strategic Partner, From Idea to Cup:
Our teams focus on key beverage segments and passionately partner with companies to leverage the power of taste to
make their products irresistible to consumers. Our flavors are customized to perform well in a variety of bases including: